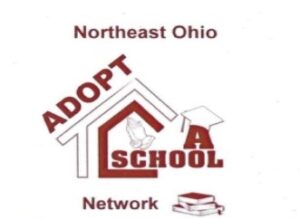 Morning Star Baptist Church Adopts Harvey Rice School
Morning Star Baptist Church has adopted Harvey Rice Wraparound School on East 116th and Shaker Blvd. Built in 2009, it is adjacent to the Harvey Rice Branch of the Cleveland Public Library.
Harvey Rice is a Pre-K thru 8 School and one of the most innovative wraparound schools in the Cleveland Metropolitan School District. As we move forward to support this partnership, we are praying for volunteers from our congregation to assist them throughout the coming school year.
We are now recruiting members of our congregation to help and support this partnership between the school and our church.
Volunteer Recruitment FAQs
Who can help?
Members of our congregation with a heart for children and youth.
How can you help?
You can help by becoming a hall or after school monitor (men are especially needed), readers on select days to read to younger children, help distribute fresh produce monthly, distribute AASN School supplies and Community Career College Coordinators that help youth with research projects, writing papers and youth career day.
When can you help?
You can volunteer during school or after school; once or twice a week or once a month.
Why should you help?
Because Our Youth impact today's society as well as the future.
If you would like to know more about how you can become an Adopt-A-School Volunteer, please contact:
Deacon Charlene Weathers
MSBC Liaison for Adopt-A-School
@ 216-471-7948.
Thank You.